Forget About Cheap Foam Ear
Plugs That Only Muffle The Sound!
QuietBuds Noise Cancelling Ear Plugs feature advanced noise filtering technology.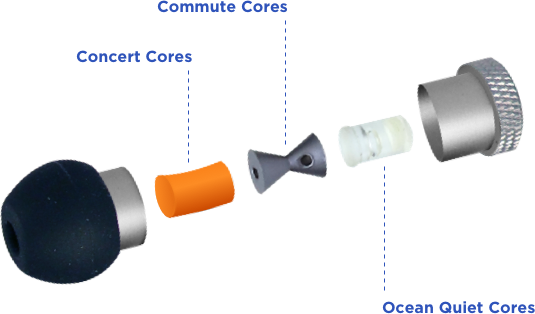 Unlike cheap foam ear plugs that just make everything sound muffled, QuietBuds actually FILTER OUT the specific wavelengths of sound that disturb you - BLOCKING the noise while still allowing you to hear what you WANT to hear!
The secret is QuietBuds' Interchangeable Acoustic Filters. You simply select the level of noise protection you require and insert the core that BLOCKS those specific ranges of noise into the QuietBuds ear plugs!
The Highest Quality Noise
Canceling Technology
Choose the Level of Noise Reduction
that YOU Prefer with QuietBuds'
Three Interchangeable Filters!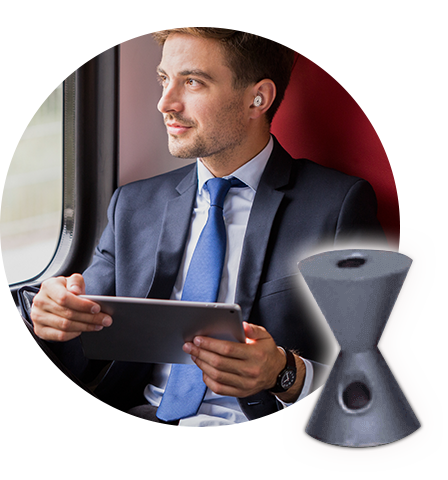 Commute Cores
This filter offers the lowest amount of noise reduction, reducing the overall ambient noise while still allowing you to perfectly hear people who are speaking to you.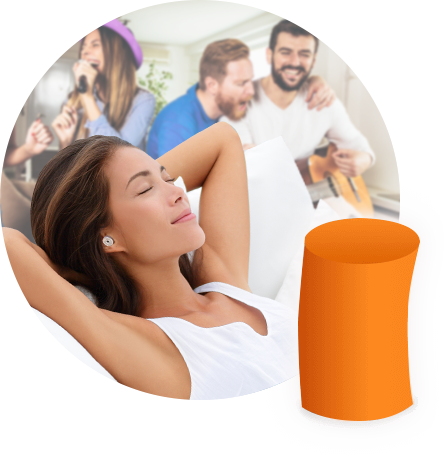 Concert Cores
This filter offers a medium level of noise reduction, similar to the amount of noise reduction from foam earplugs, but with more comfort.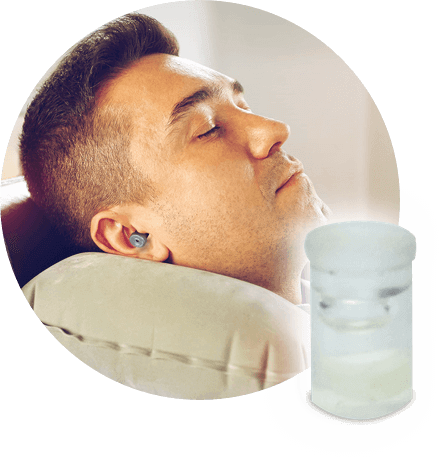 Ocean Quiet Cores
This filter contains baffle disks suspended in oil. This high-tech design will absorb any incoming noise. This filter offers the greatest amount of noise reduction, and is perfect for meditation and sleeping.
You get all three cores with your QuietBuds order. Simply choose the core you prefer and insert them into the QuietBud ear plugs. There's a core for every situation!
QuietBuds Noise-Canceling Ear Plugs Block Out Annoying Noise While Still Allowing You to Hear What You WANT to Hear!

QuietBuds allow you to hear conversations perfectly, blocking out annoying background noise.

QuietBuds let you get a good night's sleep, even if you have noisy neighbors and barking dogs.

QuietBuds block out noisy traffic, trains, airplanes, and construction work.

QuietBuds protect your hearing at loud concerts and sporting events.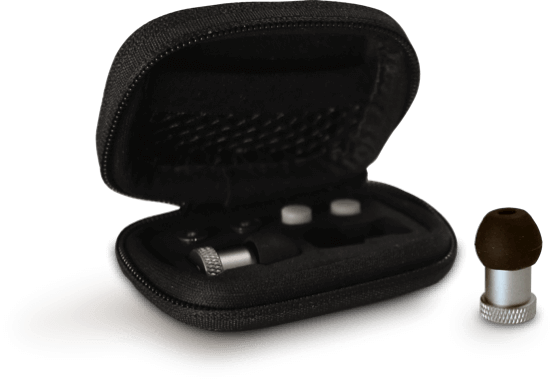 The QuietBuds Noise-Canceling Ear Plugs are constructed out of durable CNC aluminum and come with their own EVA foam zippered carrying case.
QuietBuds will fit any size of ears, and small, medium, and large sized ear bud tips are included.
Block Out Noise At
A Discount Price!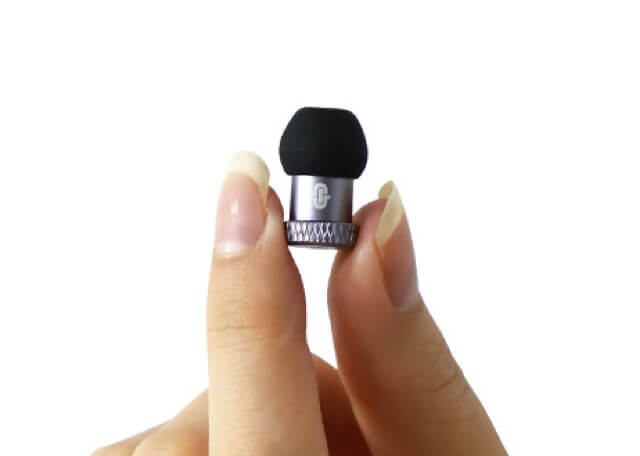 The Highest-Quality Noise Reduction You Can Buy!
QuietBuds feature the highest-quality noise canceling technology available today. They're built to last and will provide you with years of great-sounding hearing protection.
Start blocking out the noise and hearing what you WANT to hear! QuietBuds Noise-Canceling Ear Plugs make it easy. And right now, you can purchase them for just a fraction of the usual price!
What People
Are Saying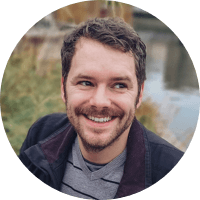 Kyle Roche
I work the night shift, and when I'd come home in the morning I was never able to get any decent sleep. The neighbor's baby cries all day long! But with the QuietBuds, I got the best sleep I've gotten in months!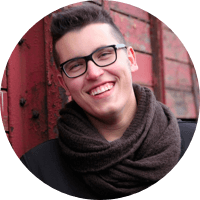 Jack Leech
I like to read at the coffeehouse, but the constant noise and chatter made it almost impossible to concentrate. But with the QuietBuds Concert Cores, I can turn down the noise while still being able to hear people speak to me!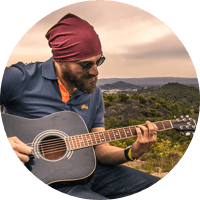 Ewan McKenzie
Working in a bar with a lot of LOUD bands was ruining my hearing. I tried some cheap earplugs, but they made it so I couldn't even hear my customers make their orders! But QuietBuds blocks out the noise while STILL allowing me to hear my customers – QuietBuds makes my job a hundred times easier!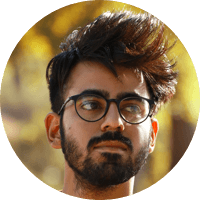 Robert Head
As a competitive chess player, the noise from the audience can really distract me from my game. I tried the QuietBuds, and they immediately blocked out all the noise. My concentration has gotten so much better since I bought the QuietBuds, I'm actually on a winning streak!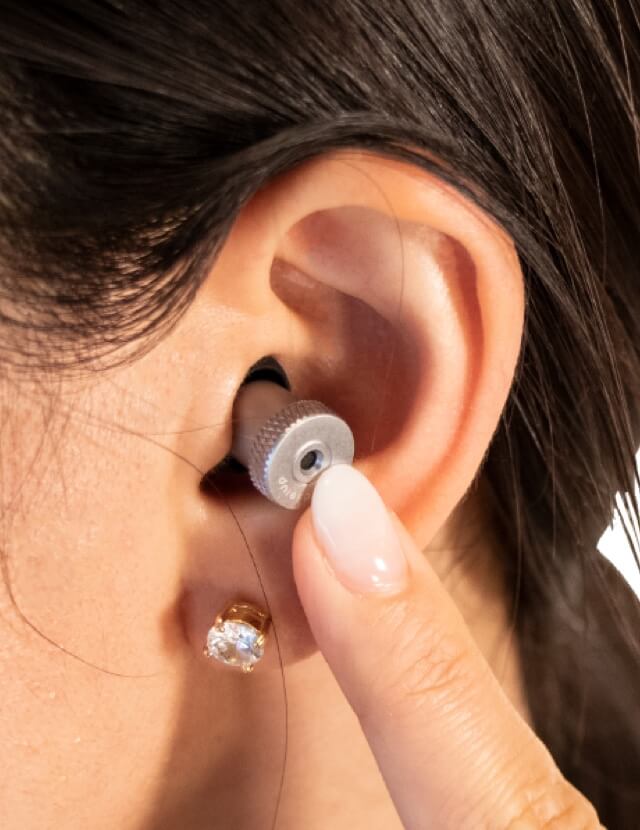 Special Offer On Now!
Get Yours Now at an Amazing Introductory Price!
Stop getting deafened by noise and background sounds! The QuietBuds allow you to hear everything you WANT to hear, while BLOCKING OUT annoying and distracting noise!
Hear conversations better! Study better! Sleep better! With the fantastic new QuietBuds, you'll tune out all of the sonic distractions and tune INTO what you want to hear!